High Performance Chlorinated Rubber Primer
High Performance Chlorinated Rubber Primer, RP10
High Performance Chlorinated Rubber Primer. A fast drying Chlorinated Rubber Primer, pigmented with Zinc Phosphate. Affords good abrasion resistance and anti-corrosive properties making it suitable for ornamental ponds and water features. Ideal for application to ferrous and non-ferrous metals including aluminium and galvanised surfaces. Also suitable for use as a primer for newly plastered walls or dry lining. See preparation guide/Technical Data Sheet. CALL 01202 295570 to ORDER.
Coverage: 40 sq metres per 5.0 Litres giving a dry film thickness of 50 microns.
Availability: Minimum 5.0 Litres in Grey and Light Cream.
Price: £88.10 +VAT per 5.0 Litres.
Download Technical Data Sheet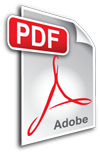 Download MSDS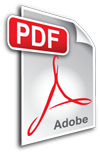 Product Code - RP10
To place your order, call 01202 295 570 Got a question?