High Performance Acrylated Rubber Undercoat
High Performance Acrylated Rubber Undercoat, RU1007
High Performance Acrylated Rubber Undercoat. A soft solvated undercoat for use as a suitable base and to add grip and build to the surface, followed by subsequent application of R1007 High Performance Acrylated Rubber Paint, when it is suitable for use in pool halls on moisture resistant surfaces. Can also be used to fill and help level poor surfaces and give enhanced protection. Used with R1007 Paint, provides mild chemical resistance, and can be used for veterinary clinics, milking parlours, stables, kennels, catteries, changing areas and plant rooms.
Availability: 5.0 Litre containers in Cream & Grey. Other colours available to suit finish colour.
Price: £80.44 +VAT per 5.0 Litres.
Coverage: 40 - 50 metres per 5.0 Litres depending on the surface profile.
Download Technical Data Sheet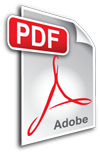 Download MSDS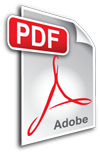 Product Code - RU1007
To place your order, call 01202 295 570 Got a question?