RG10 Chlorinated Rubber Pool Surround Paint
Chlorinated Rubber Swimming Pool Surround Paint, Contract Grade RG10
An air drying, Contract Grade single pack system resistant to a wide range of chemicals, including acids, alkalis, oxidising agents, inorganic salts, moist gases and mineral oil. CALL 01202 295570 to ORDER. Having excellent exterior durability and heat resistance up to 75°C, RG10 is ideally suited for application to swimming pool surrounding walls and ceilings, chemical storage tanks, bridges, marine equipment, swimming pool enclosures, walls and ceilings, sewage tanks, skips and ships containers etc. RG10 is also suitable for application to newly laid concrete which has been allowed to weather for 3 – 4 weeks.
Coverage: 40 sq metres per 5.0 Litres depending on surface profile.
Availability: Minimum 20 Litres in Grey & Green.
Price: £P.O.A. Minimum 20 Litres.
Download Technical Data Sheet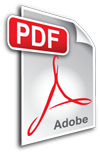 Download MSDS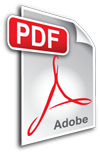 Product Code - RG10
To place your order, call 01202 295 570 Got a question?