NEWS
Sunday 8th December 2019
Please Order Now For Christmas Delivery!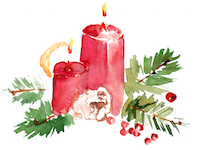 Happy Christmas to you all! CHRISTMAS CLOSURE: From 12.00 Thursday 19th December. Re-open Thursday 2nd January. Special mixes will require 7-10 working days prior to dispatch, so please place your order before Tuesday 10th for guaranteed pre-Christmas delivery. The last day for overnight courier delivery will be Wednesday 18th December.
While we are on our Christmas break you can place orders by email.
They will be processed on our return to work in January.