NEWS
Monday 5th January 2015
Swimming Pool Hall Maintenance? Try our Acrylic Emulsion E27.
We are currently experiencing unprecedented demand for maintenance paints, in particular for our water based 100% pure acrylic emulsion paint. Suitable for application to all types of porous substrates, it exhibits excellent water resistance and exterior durability. Ideal as a coating for swimming pool surrounds, pool walls, ceilings and roof undersides. Being a solventless water-borne type, E27 will not attack or soften asphalt. It can be used on all concrete constructions and may even be applied over previously painted unknown surfaces without fear of lifting.
Also suitable for application to brick, bitumen, pebbledash, plaster and plaster-board surfaces.
Non-slip / anti-slip available upon request. Ideal for swimming pool maintenance projects.
Availability: We offer the paint in Black, White and the majority of colours and finishes across the BS4800, BS381C and RAL colour systems. Minimum 5 Litres.
Price: £57.19 +VAT per 5 Litres. To place your order, call 01202 295570 or 0845 230 1244.
Download Technical Data Sheet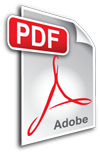 Download MSDS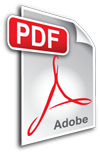 Product Code - E27