Fertan Rust Converter
Fertan Rust Converter Rust Treatment
Stockists of Fertan Rust Treatment. Designed to be the best converter and remover of rust to provide a surface suitable for overcoating. Depending on the environment, Fertan will provide resistance to further rust for up to 6 months without painting (environment dependent).
Fertan Rust Converter provides you with the simple and safe way to treat and remove rust and corrosion from steel and iron. Fertan is suitable for treating steel and iron surfaces, even if they will be left for weeks or even months prior to final painting. Rust is removed and prevented from re-forming for up to six months so delays in your painting schedule will not be a disaster. Fertan can be overcoated with oil or water based paints, epoxy, wax, chlorinated rubber and lacquer.
TYPICAL APPLICATIONS: Rust treatment for all steel and iron including: swimming pool structures, pool halls, plant rooms, boat maintenance, cranes, fencing, railing, gratings, lorries, trucks, trailers, cars. Storage tanks, pipe-work, bridges, structural steel, agricultural equipment, inter-machining coat. Ideal for sub aquatic environments, in and around spillages, overflows, water seepage etc.
Availability: You can buy Fertan in 1.0 Litre & 5.0 Litre packs. Strictly Net Price.
Price:
5.0 Litres: £97.65 +VAT.
1.0 Litre: £22.51 +VAT.
Download Technical Data Sheet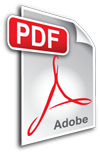 Download MSDS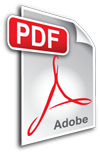 Product Code - Fertan
To place your order, call 01202 295 570 Got a question?