Seasonal Advice For Painting Your Pool
Important - How To Prepare your Swimming Pool for Pre-Season Painting.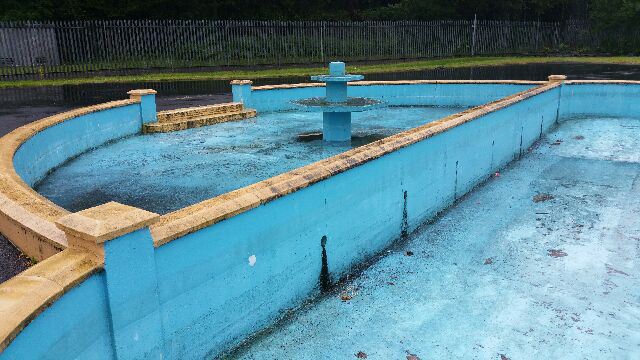 This information provides guidance and advice for Spring and Seasonal preparation for the refurbishment of your indoor, outdoor or covered pool. You should note that up to three months may be required for repairs and re-painting before your pool can be safely used again, so do consider at an early stage of the year when you think you might want to have the pool available for use.
"Which paint do I use for my swimming pool?" For all NEW pools we recommend that you contact our Technical Team who will be able to guide you on surface drying times: 01202 295570 or mail: Email Us Here.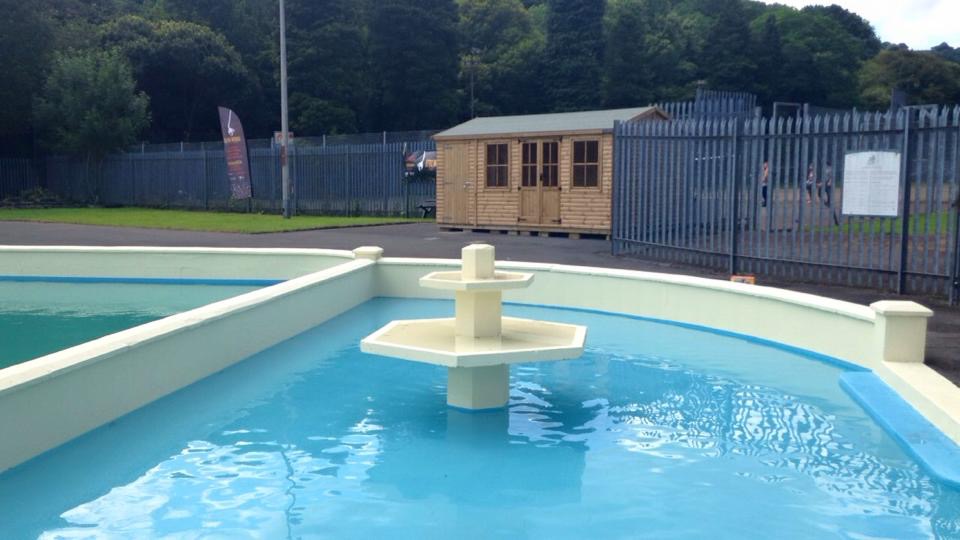 This is a short guide to the surface preparation of your swimming pool before the application of your pool paint. Remember, the more time spent on surface preparation, the better the result and the fewer problems you will have. Your paint finish will only be as good as the surface you are applying it to. Surface preparation generally takes five times longer than applying the paint, so you will need to plan well in advance. If your pool is outside and not housed, then a good time is early to mid-Spring. It is worth considering how many times the pool has been painted before, whether the surface is suitable to be painted again or it needs to be fully stripped back?
Remember to order your Acid Wash Cleaner (currently unavailable from ourselves), the correct paint for your pool, brushes, rollers, sand paper and Two Pack Repair Mortar plus anything else you feel you will need.

Many of our products are temperature sensitive and have an optimum temperature application range to ensure their best performance. We recommend that you check your local weather conditions prior to starting your project. Visit the BBC Weather Site for your area.
For other projects, now is also the perfect time to plan external maintenance that require more major repairs and attention ahead of any investment of time in painting. Concrete repairs, wood and metal replacement, gutters, downpipes and roofing etc., will all take time to properly prepare ahead of painting. Our Technical Team have experienced the complete range of variables throughout the seasons in over 70 years of trading! Please draw on this knowledge by contacting us on 01202 295570 or email us HERE.
Our paint range is extremely comprehensive and we hope our website will help you identify the right product for your project. If you do require assistance, please email or call our Technical Department; we will also endeavour to solve your requirements if a paint, or a surface to be painted is not included on our website. Please read our PAINT PREPARATION GUIDE before calling.
Our current list of Paint Advice Guides for download includes:
Technical Paints PAINT PREPARATION GUIDE
Technical Paints TENNIS COURT SIZE SPECIFICATION
Technical Paints PAINT SYSTEMS FOR STEEL SURFACES/SUBSTRATES

Technical Paints PAINTING IN COOLER, DAMPER WEATHER
Technical Paints INSTRUCTIONS FOR PAINTING A SQUASH COURT
Technical Paints HOW TO PREPARE AND PAINT A SWIMMING POOL - BEST ADVICE
Technical Paints HOW TO PAINT A SWIMMING POOL inc TROUBLESHOOTING
PRIMERS for difficult or unusual surfaces.
We offer not only swimming pool paints but also a comprehensive range of primers, undercoats and finishes in both water based and high performance solvent options. These are ideal for structures, pool halls, changing rooms and plant rooms. External fountains, water features, animal pools and leisure parks can also be freshened up during the forthcoming months providing the air temperature remains suitable.
For help and advice, please call us on 01202 295570. Email HERE
To place your order, call 01202 295 570 Got a question?