Durable High Build Multi-Surface Paint
Durable High Build Multi-Surface Paint, A1040
Durable High Build Multi-Surface Paint can be applied in damp conditions and is shower resistant in around 15-30 minutes. A high build, multi-purpose, mid-sheen finish. This coating is a unique blend of special resins, being soft-solvented and VOC compliant, giving good durability, moderate chemical resistance and very good weather resistance. Ideal for application when the weather is likely to be either inclement or at a low temperature.
Suitable for application to Plastisol coatings, cement rendering, concrete, K-Rend, Texcote, brickwork, Aqua Board, wooden or cementitious Soffit boards, plus a broad spectrum of other surfaces such as powder coating, previously painted metal, metal cladding and timber surfaces when used with a suitable primer. It can also be used as a floor finish in low traffic situations. Available in a fine or medium Anti-Slip finish for floors.
Is excellent for walls or buildings that require cleaning on a regular basis and for refurbishing external cladding. A1040 can be produced in a fine or medium gritted Textured Finish to help bridge fine cracks or to give a more consistent finish to uneven surfaces. Both the Anti-Slip and Textured Finish are produced on a Special Mix basis with minimum batch mixes of 10.0 Litres.
This coating is also suitable for use on old, weathered, high build textured finishes where a fresh, new appearance is required. For high build textured finishes that that are less than six months old, or for surfaces such as K Rend Silicone Render, please contact our Technical Team for advice on 01202 295570.
Ideally suited for use in pool plant rooms, sports facilities and changing rooms, milking parlours and veterinary clinics, and areas where a cleanable surface for walls and floors are needed.
Availability: Available in White and most Pastel shades from the BS4800 and RAL colour ranges in a minimum mix of 10.0 Litres. Please contact our Technical Team for availability of darker shades. Please note this product is made to individual order, however we keep a limited stock of standard White on the shelf, yet it may take 4-7 days before shipping larger orders.
Price: £76.99 (Exc VAT) per 5.0 Litres, minimum 10.0 Litres.
Coverage: Up to 30 - 40 sq. metres per 5.0 Litres for Smooth Finish; 20 - 25 sq. meters per 5.0 Litres for Textured Finish.
Download Technical Data Sheet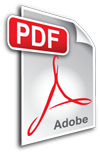 Download MSDS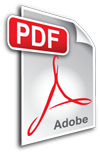 Product Code - A1040
To place your order, call 01202 295 570 Got a question?