Durable High Performance Paint, Gloss & Eggshell
Durable High Performance Paint, Gloss & Eggshell, A109
Durable High Performance Paint, Gloss & Eggshell. A high quality synthetic enamel paint. Exhibits excellent exterior durability along with heat, oil, petrol and water resistance. Suitable for use in pool enclosures and on external structures and in plant rooms. Will provide extended colour retention in sunny pool surrounds and good durability in changing temperatures and humidity. A109 is suitable for application direct on to clean glass. RAL & BS4800 colours plus Black and White, in a Gloss or Eggshell finish.
Our most popular one pack, all-round, decorative finish. Can be used on most substrates that have been suitably primed. Will withstand temperature range -30°C to +110°C when fully cured. Easy to apply by brush, roller or spray (conventional or airless method). VOC compliant.
Availability: BS4800 & RAL colours plus Black & White in 5.0 Litre containers.
Our Price: BS4800 Gloss colours, £64.00 (Exc VAT) per 5.0 Litres. BS4800 Eggshell colours, £88.11 (Exc VAT) minimum 10.0 Litres.
RAL colours, Gloss & Eggshell £88.11 (Exc VAT) per 5.0 Litres, minimum 10.0 Litres.
Some Bespoke colours available, minimum 10.0 Litres, POA (Exc VAT) per 5.0 Litres.
Coverage: 40 sq metres per 5.0 Litres per coat @ 25 microns dry film thickness.
Semi-gloss and eggshell finishes are also available.
Download Technical Data Sheet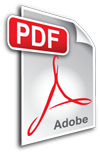 Download MSDS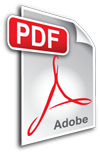 Product Code - A109
To place your order, call 01202 295 570 Got a question?