Traditional Oil Based Anti Corrosive Zinc Phosphate Primer
Traditional Oil Based Anti Corrosive Zinc Phosphate Primer, AMP49
Traditional Oil Based Zinc Phosphate Metal Primer in Grey, ideal for most prepared metals to give a sound anti-corrosive base to the AU49 Undercoat and A49 Finish coats. With a long wet edge it is well suited to painting complex and intricate shapes. VOC compliant, as used by professional painters and craftsmen. CALL 01202 295570 to ORDER.
Availability: 2.5 Litres and 5.0 Litres minimum in Grey.
Our Price: £87.70 (Exc VAT) per 5.0 Litres. £48.52 (Exc VAT) per 2.5 Litres.
Coverage: Approx 35 - 40 sq metres per 5.0 Litres depending on the porosity of the substrate.
Download Technical Data Sheet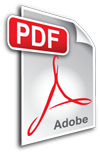 Download MSDS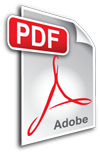 Product Code - AMP49
To place your order, call 01202 295 570 Got a question?