Anti-Slip Floor Paint, Grey & Red Oxide A31
COVID 19 UPDATE - We are doing everything we can to keep business running.
We are taking orders and will keep customers updated throughout.
---
Anti-Slip Alkyd Floor Paint, Grey & Red Oxide A31
A high quality synthetic, anti-slip floor finish based on alkyd resins, suitable for interior or exterior use. In Grey and Red Oxide. Easy and straight-forward to use. Resistant to water, common engineering oil, petrol and light chemicals. Ideal for use on swimming pool surrounds, weathered concrete, wood, metal and timber floors, and can be applied over most existing paints without lifting. Our anti-slip floor paints provide a cost effective, slip resistant surface ideal for warehouses, ramps, commercial kitchens, veterinary clinic floors etc. This paint should not be applied over PVA sealer, latex self levelling compound or power floated concrete. Floor paint for internal and external use. Where applied, exterior decking should be treated annually. GREAT VALUE PRICE!
Availability: Grey & Red Oxide in 5.0 Litre containers.
Coverage: 40 sq metres per 5.0 Litres per coat @ 25 microns dry film thickness.
Our Price: £35.00 (Exc VAT) per 5.0 Litres. GREAT VALUE PRICE!
Download Technical Data Sheet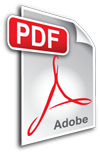 Download MSDS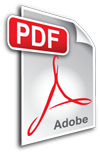 Product Code - A31
To place your order, call 01202 295 570 Got a question?