APG149 Tennis Court Surface Primer, Binder
APG149 Tennis Court Surface Binder in Grey
Grey Tennis Court Surface Binder/Preparer. CALL 01202 295570 to ORDER. A specially formulated water-based, lightly textured pigmented coating designed to help bind and stabilise the court surface as a base coat for A149 or AG149 Tennis court coatings. Suitable for use on friable asphalt, tarmac and macadam surfaces as part of your tennis court renovation and maintenance. In instances where the Binder is used, we recommend the whole court area is coated in order to achieve a consistent finished colour. Where you have a sound surface this binder will not be needed, but if unsure please contact us on 01202 295570.
A Binder base coat has one function which is to fill and repair rough areas on your court surface. It is neither a primer for better adhesion, nor a base coat to achieve a better colour from the final paint finish.
If you are applying colour finishes over new asphalt, old rough asphalt, or a court that has a large percentage of the surface covered with patches, you will need at least one coat of Binder. Binder works better than the colour finish in these situations for two reasons: It is specifically designed for filling and it is cheaper. Binder has double the filling qualities and costs less.
You do not need Binder if your tennis court already has a painted surface largely intact, or if you are applying court finishes on new or unpainted concrete. Available in 20.0 Litre containers in a Grey pigmented finish.
Our Price: £49.99 (Exc VAT) per 20.0 Litres. Where the entire court requires a Primer/Binder coat, 11 x 20 Litres can be purchased at a reduced price of £473.50 (exc VAT).
Availability: 20.0 Litre containers in a Grey pigmented finish. Please note our products are made to order and it may take 5-7 days before shipping.
Coverage: Approx 60 square metres per 20.0 Litres depending on the porosity of the surface. For tennis court dimensions, see our Tennis Court Size Specification guide.
Download Technical Data Sheet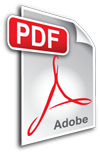 Download MSDS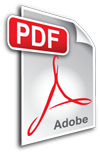 Product Code - APG149
To place your order, call 01202 295 570 Got a question?