Traditional Oil Based Aluminium Wood Primer
Traditional Oil Based Aluminium Wood Primer, APM49
A Traditional Oil Based Aluminium Wood Primer. A modified, oil bound primer containing flake aluminium, designed for application to all hardwoods like Oak, Teak, Walnut and Sapele, and is also suitable for plywood and hardboard. When used in combination with the A49 range it replaces AP49 (standard) Primer and is then followed by two coats of AU49 Undercoat and two coats of A49 Finish (topcoat). It can also be over-painted with any oil or alkyd based system. VOC compliant, as used by professional painters and craftsmen.
To overcoat with a water based system, please contact our Technical Team for advice. CALL 01202 295570 to ORDER.
Availability: 5.0 & 2.5 Litre containers.
Our Price: £87.70 (Exc VAT) per 5.0 Litres, £48.52 (Exc VAT) per 2.5 Litres.
Coverage: 45 - 50 sq metres per 5.0 Litres.
Download Technical Data Sheet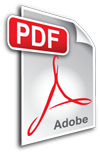 Download MSDS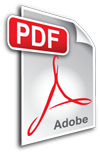 Product Code - APM49
To place your order, call 01202 295 570 Got a question?