High Performance Chlorinated Rubber Paint
High Performance Chlorinated Rubber Paint, R10
Chemical and urine resistant paint (ideal for humid environments such as swimming pool enclosures). CALL 01202 295570 to ORDER.
Indoor or enclosed swimming pools and plant rooms can create problems to users over time. High humidity is a factor and attack from chlorine or chemicals in the water can also cause problems. If the swimming pool hall is poorly ventilated then mould and algae can develop in certain areas causing discolouration and staining on the walls and ceiling. To help prevent these issues, we recommend the use of our High Performance Chlorinated Rubber Paint.
Chlorinated Rubber Paint is an air drying, single pack system resistant to a wide range of chemicals, including acids, alkalis, oxidising agents, inorganic salts, moist gases, urine, sewage and mineral oil. Having excellent exterior durability and heat resistance up to 75°C, R10 is ideally suited for application to swimming pool enclosures, walls, floors and ceilings, concrete, brickwork, slate roofs, steel, chemical storage tanks, bridges, marine equipment, swimming pool surrounds, ornamental ponds, water features and sewage tanks etc.
R10 is also suitable for application to newly laid concrete which has been allowed to weather for 3 – 4 weeks. May be applied to asbestos and asbestos cement; please call our Technical Team on 01202 295570.
A durable floor paint for internal and external use. Also see A148 Chlorinated Rubber Paint.
Coverage: 40 sq metres per 5.0 Litres depending on surface profile.
Availability: Minimum 5 Litres. RAL & BS4800 colours.
Price: BS4800 Colours and Black & White: £89.25 +VAT per 5 Litres.
Price: RAL Colours: £94.20 +VAT per 5 Litres, minimum 10 Litres

Download Technical Data Sheet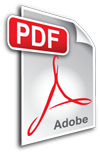 Download MSDS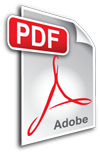 Product Code - R10
To place your order, call 01202 295 570 Got a question?