High Performance Chemical Resistant Chlorinated Rubber Floor Paint
High Performance Chemical Resistant Chlorinated Rubber Floor Paint, R34
High Performance Chemical Resistant Chlorinated Rubber Floor Paint. A fast drying, single pack floor finish which has excellent resistance to urine and a wide range of chemicals. A robust paint, suitable for changing rooms and shower floors, plant room floors, pool surrounds, agricultural applications, ideal for kennels, catteries, stables, canteen floors. Resistant to acids, alkalis, inorganic salts, mineral oil and water. Ideally suited for application to "green" concrete floors as R34 can be applied when concrete is 3 – 4 weeks old. CALL 01202 295570 to ORDER.
R34 (used as a basecoat) and R35 High Performance Chlorinated Rubber Anti-Slip Floor Paint, are ideal for use as an anti-slip, anti-skid coating for paths and walkways, as used at the RHS Chelsea Flower Show for the Silk Road Garden Chengdu China.
Coverage: 40 - 50 sq metres per 5.0 Litres @ 25 microns dry film thickness.
Availability: BS4800 Colours inc Black & White. RAL Colours, minimum 10.0 Litres.
Price: BS4800 Colours, Black & White £90.94 +VAT per 5.0 Litres.
Price: RAL Colours £95.94 +VAT per 5.0 Litres, minimum 10.0 Litres.
Download Technical Data Sheet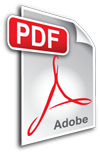 Download MSDS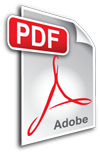 Product Code - R34
To place your order, call 01202 295 570 Got a question?