Traditional Oil Based Gloss Paint
Traditional Oil Based Gloss Paint, A49
Traditional Oil Based Gloss Paint. A linseed and alkyd based paint suitable for application over old prepared coatings without the fear of rejection. A49 also has great flexibility and can be used both internally and externally on older buildings such as barn conversions that have been converted for use as swimming pool housings or pool enclosures. VOC compliant, as used by professional painters and craftsmen.
A superior performing range of paints, primers and undercoats. CALL 01202 295570 to ORDER. A special paint finish formulated on an old traditional recipe, using modern technology. For use on prepared wood, to optimise the life of the A49, this should be applied over AU49 Undercoat.
The A49 Range is based on a blend of natural linseed oil and synthetic alkyd resin, thus giving the paint better flow and film build, faster setting and drying, whilst maintaining a long 'wet edge' for ease of brush application. A classic traditional, elastic type paint.
The AP49 Primer should be applied only to dry, sound wood. If the wood is denatured from prolonged exposure to weather, then it should be saturated by repeatedly applying Boiled Linseed Oil or a proprietary wood saturating oil.
After de-rusting, metal (ferrous) surfaces should be primed with AMP49 Anti-Corrosive Zinc Phosphate Primer. For best results use one coat of Primer, two coats of AU49 Undercoat and two coats of A49 Finish.
Availability: Black & White, 5.0 Litres. Other BS4800 Colours and limited RAL colours, minimum 10.0 Litres.
Our Price: Black & White £92.52 (Exc VAT) per 5.0 Litres. Other BS4800 & RAL colours minimum 10 Litres.
Coverage: Approximately 40 – 50 sq metres per 5.0 Litres depending on the porosity of the substrate.
For best results use one coat of AP49 Primer, two coats of AU49 Undercoat and two coats of A49 Finish.
Download Technical Data Sheet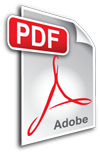 Download MSDS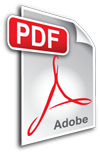 Product Code - A49
To place your order, call 01202 295 570 Got a question?