AS56
Alkali Resisting Primer, White AS56
Alkali Resisting Primer, White. A specially formulated primer based on alkyd resin. Formulated to resist the alkali present in new concrete and plaster. It is also suitable as a sealer for asbestos and cement sheeting. In areas where residue salts may exist, AS56 is extremely useful, such as on plant room walls where a Chlorinated Rubber solution is not appropriate, but where R1007 Acrylated Rubber Paint can be applied with AS56 as a base. Suitable for application to Flettons and Common bricks.
Availability: 2.5 Litres & 5.0 Litres in White.
Our Price: £86.86 (Exc VAT) per 5.0 Litres, £47.84 (Exc VAT) per 2.5 Litres.
Coverage: 40 - 60 sq metres per 5.0 Litres.

Download Technical Data Sheet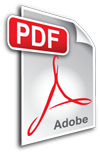 Download MSDS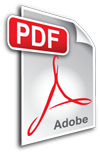 Product Code - AS56
To place your order, call 01202 295 570 Got a question?