ES27 Emulsion 100% Acrylic Clear Sealer
Emulsion 100% Acrylic Clear Sealer ES27
A water based sealer, stabiliser and barrier coat based on acrylic copolymer. Suitable for application to exterior brickwork, masonry, asbestos, natural stone and other porous surfaces. Also suitable as an isolator for use between two incompatible materials. Dries to a clear, satin or gloss finish. It acts as a sacrificial anti-graffiti glaze over existing paints. Can be used as a hard wearing clear stain or gloss finish for porous substrates and as a protector for decorative finishes in swimming pool halls. Also suitable as a protective coating on natural substrates such as brick or stone. CALL 01202 295570 to ORDER.
Coverage: 40 - 50 sq metres per 5.0 Litres.
Availability: Minimum 5.0 Litres in choice of Gloss or Satin clear finish.
Our Price: £49.83 (Exc VAT) per 5.0 Litres.
Download Technical Data Sheet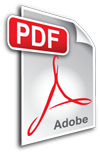 Download MSDS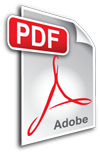 Product Code - ES27
To place your order, call 01202 295 570 Got a question?