High Temperature Heat Resisting Satin Black Paint H44/4
High Temperature Heat Resisting Satin Black Paint (800°C) H44/4
Reformulated for higher heat resistance up to 800°C. Heat Resisting, High Temperature, Anti-Corrosive Satin Black Paint (800°C). A high temperature, self-priming satin black paint which is resistant to temperatures up to 800°C. Suitable for direct application to mild steel. Ideal for application to commercial and industrial chimneys, furnaces and flues. Must not be exposed to naked flame until subjected to 200°C for 1 hour. Withstands continuous immersion in water or steam at between 93°C and 540°C. Designed for professional application.
Availability: 5.0 Litres & 2.5 Litres in Satin Black Finish.
Our Price: £96.65 (Exc VAT) per 5.0 Litres, £53.94 (Exc VAT) per 2.5 Litres.
Coverage: 50 - 60 sq metres per 5.0 Litres per coat @ 20 microns dry film thickness.
Download Technical Data Sheet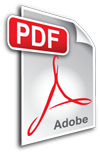 Download MSDS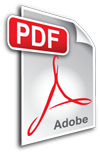 Product Code - H44/4
To place your order, call 01202 295 570 Got a question?