Special Offer Budget Tennis Court Paint, AG149
SPECIAL OFFER: 11 x 20 Litres of AG149 Tennis Court Paint.
AG149 Budget Tennis Court Coating. Paint for outdoor sports and games surfaces. A single pack water based coating, designed for application to porous macadam Tennis Courts, School Playgrounds and other Sports/MUGA Surfaces (including asphalt and concrete). AG149 has been formulated and developed using water-based acrylic resin technology, providing an environmentally safe, non-slip playing surface containing the required player/surface/ball interaction characteristics. This low price tennis court paint is also suitable for car parks and other public areas. Choice of 4 most popular colours below. Other BS4800 colours available to special order in minimum of 220.0 Litres.
DISCLAIMER: Due to differences in screen displays that are beyond our control, the colours on these pages cannot be guaranteed to match the actual colour of the manufactured product. All colours are shown for guidance only.

Standard Red
£985.00

Standard Green
£985.00

Storm Grey
£985.00

Light Green
£985.00
Please order a colour sample chip before placing your order, as these colours are not returnable.
Our Price: Offer limited to these colours only, while stocks last. Special Offer: 11 x 20 Litres of AG149 Tennis Court Paint £985.00+VAT. Suitable for a standard size court and average size out of play area.
FREE delivery** & FREE White Line Marking Paint (1 x 5 Litre Tub). **Mainland UK only. Delivery charges for other areas upon request.
Coverage: 20 - 30 sq metres per 5.0 Litres depending on porosity of surface.
Download Technical Data Sheet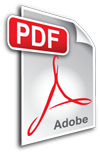 Download MSDS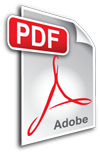 Buy your coloured tennis court paint (as offer above) and primer together (primer below), and enjoy a further 10% reduction on the total order!
---
Tennis Court Primer Binder APG149.
A specially formulated water-based, lightly textured pigmented primer designed to help bind and stabilise the court surface as a base coat for A149 or AG149 Tennis court coatings. Suitable for use on friable asphalt, tarmac and macadam surfaces. Read more.
Our Price: 20 Litres @ £46.42+VAT.
Offer Price: 11 x 20 Litres Grey Primer/Binder @ £410.00+VAT.
To place your order, call 01202 295 570 Got a question?