A148 Chlorinated Rubber Pool Paint
Chlorinated Rubber Swimming Pool Paint, A148
A fast drying, Chlorinated Rubber solvent based swimming pool paint, suitable for concrete pools and ponds. Ideal for swimming pool maintenance projects, health spas and hydrotherapy pools. A Chlorinated Rubber finish which due to its excellent scrub and chemical resistance, is ideally suited to finishing concrete swimming pools and garden ponds. May be applied to concrete that has been newly laid and allowed to weather for 3 – 4 weeks. Suitable for swimming pool coping stones.
Availability: 5 Litre containers in the BS4800 colour range. Limited RAL colours to order. Strictly Net Price. A non-slip grade is also available. Strictly Net Price.
Most popular colours shown below:
Price: White, Black, 18E49, 18E50, 18E51 & 18E53 £58.42 +VAT per 5 Litres.
Price: All other colours £P.O.A. Minimum 10 Litres.
We recommend: Acid Wash Swimming Pool Cleaner - use as a pre-treatment for cleaning a previously painted pool. See more HERE.
Download Technical Data Sheet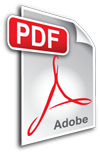 Download MSDS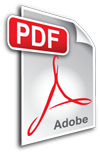 Product Code - A148
To place your order, call 01202 295 570 Got a question?