A148 Chlorinated Rubber Swimming Pool Paint
Chlorinated Rubber Swimming Pool Paint, A148
CALL 01202 295570 to ORDER. A fast drying, Chlorinated Rubber swimming pool paint, suitable for concrete pools, outdoor lido paddling pools and ponds. Ideal for swimming pool maintenance projects, health spas and hydrotherapy pools. A Chlorinated Rubber finish which due to its excellent scrub and chemical resistance, is ideally suited to finishing concrete swimming pools and garden ponds. May be applied to concrete that has been newly laid and allowed to weather for 3 – 4 weeks. Suitable for swimming pool coping stones.
Single-Pack Water Based or Solvent Based Swimming Pool Paint? Which is right for you? See the comparisons HERE...
---
Coverage: Up to 40 sq metres per 5.0 Litres per coat.
Availability: Minimum 10 Litres in the BS4800 colour range and minimum 5 Litres in colours shown below. Limited RAL colours to order. Strictly Net Price. A non-slip grade is also available. Strictly Net Price.
NB. The use of Shock Treatments in pool water will attack and shorten the lifespan of ALL pool coatings; their use should be avoided.
Most popular colours shown below, available in minimum 5 Litres, including White:
Price: White, 18E50, 18E51 & 18E53 £65.99 +VAT per 5 Litres. Black and all other colours £75.50 per 5.0 Litres - Minimum 10 Litres.
DISCLAIMER: Due to differences in screen displays that are beyond our control, the colours on these pages cannot be guaranteed to match the actual colour of the manufactured product. All colours are shown for guidance only.
We recommend: Acid Wash Swimming Pool Cleaner - use as a pre-treatment for cleaning a previously painted pool. See more HERE.
Download Technical Data Sheet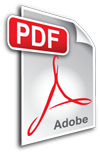 Download MSDS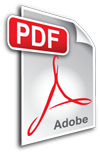 Product Code - A148
To place your order, call 01202 295 570 Got a question?