High Performance Acrylic Primer
High Performance Acrylic Primer, EP27
A specially formulated water based High Performance Primer used as a base coat for E27 High Performance Acrylic Emulsion Paint, designed to give a uniform base and eliminate "grinning" of the substrate, thus producing a more uniformed finish. For use on porous surfaces such as all forms of moisture resistant boards, aqua board, plaster boards, plaster skims, cement render, asbestos and most forms of bricks but not Common or Engineering. Ideal for swimming pool ceilings, pool maintenance projects and for use on new surfaces in hydrotherapy pools. CALL 01202 295570 to ORDER.
Availability: In 5.0 Litre containers in Cream. Other colours made to order in minimum of 20.0 Litres to suit dark or brightly coloured topcoats. Please note our products are made to order and it may take 5-7 days before shipping.
Coverage: 40 - 50 sq metres per 5.0 Litres.
Price: £49.75 +VAT per 5.0 Litres.
Download Technical Data Sheet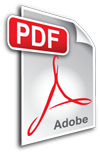 Download MSDS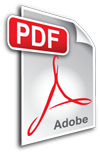 Product Code - EP27
To place your order, call 01202 295 570 Got a question?